The Business of the Month is an honorary award that recognizes a member of the Liberty Area Chamber of Commerce. Businesses are chosen by a majority vote of the Ambassadors based on qualities that can include outstanding quality, customer service excellence, and positive community impact.
Do you have a favorite local business that does amazing work impacting the community? Click here to nominate them today.
January 2023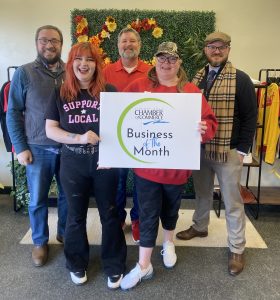 Plato's Closet is proud to be locally family-owned and operated. At Plato's Closet, we buy and sell gently used clothes, shoes, handbags, and accessories for guys and girls in their teens and twenties. We have all the name brands and styles you love at up to 70% less than regular retail prices. We look for brands such as American Eagle, Free People, Nike, Urban Outfitters, Adidas, and many more. Visit us at 840 S. 291 Hwy. Suite 270, Liberty, MO 64068.
February 2023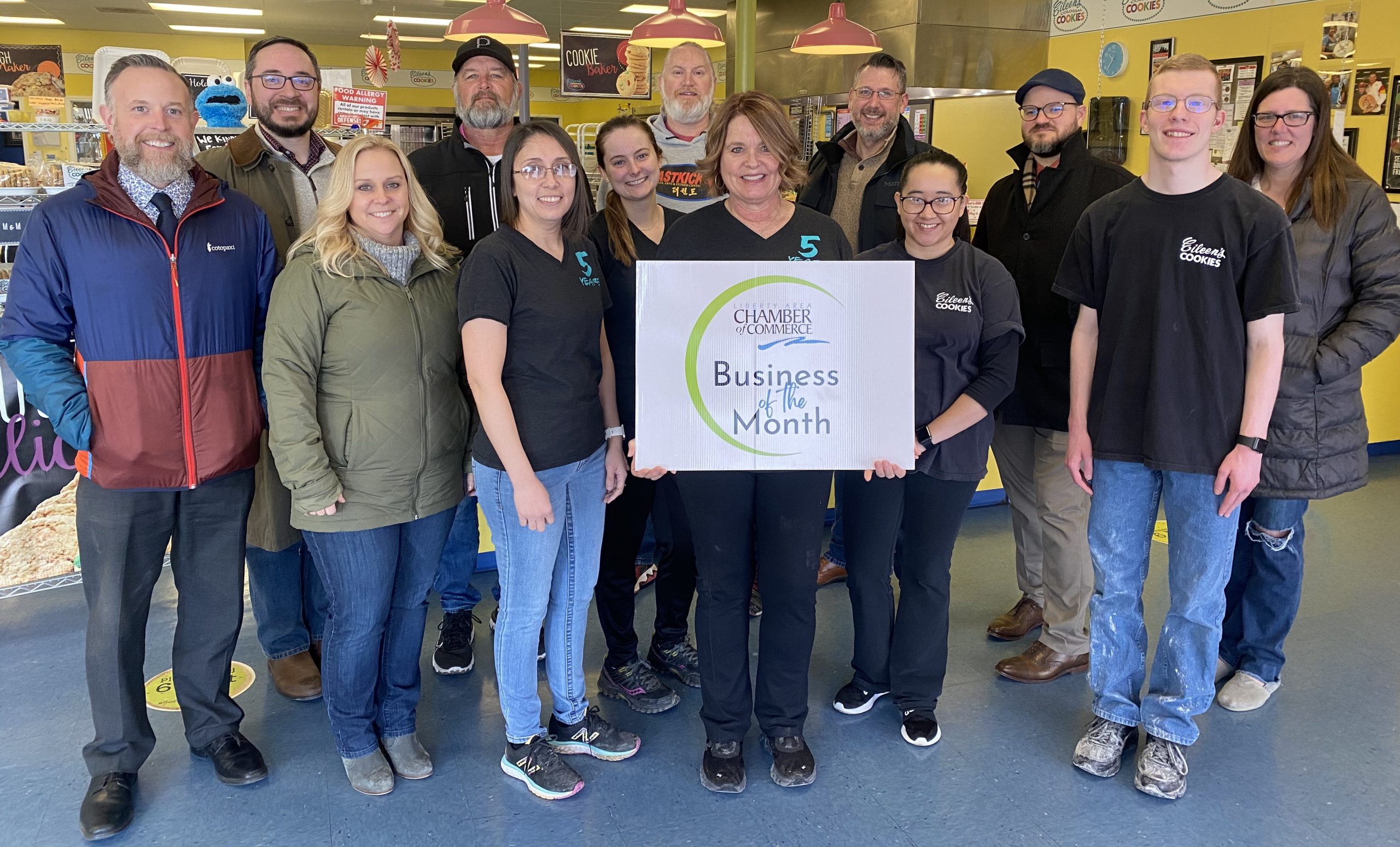 Eileen's Cookies is known for their 14 different flavors, and you can actually see the dough is made, baked, and decorated when you stop in. They make 4 different sizes of cookies plus 3 sizes of party-size cookie cakes. We can customize your need for any event or celebration that you have. Stop in and see us at 925 W. Liberty Drive.