The Business of the Month is an honorary award that recognizes a member of the Liberty Area Chamber of Commerce.  Businesses are chosen by a majority vote of the Ambassadors based on qualities that can include outstanding quality, customer service excellence, and positive community impact.
Do you have a favorite local business that does amazing work impacting the community? Click here to nominate them today.
January 2021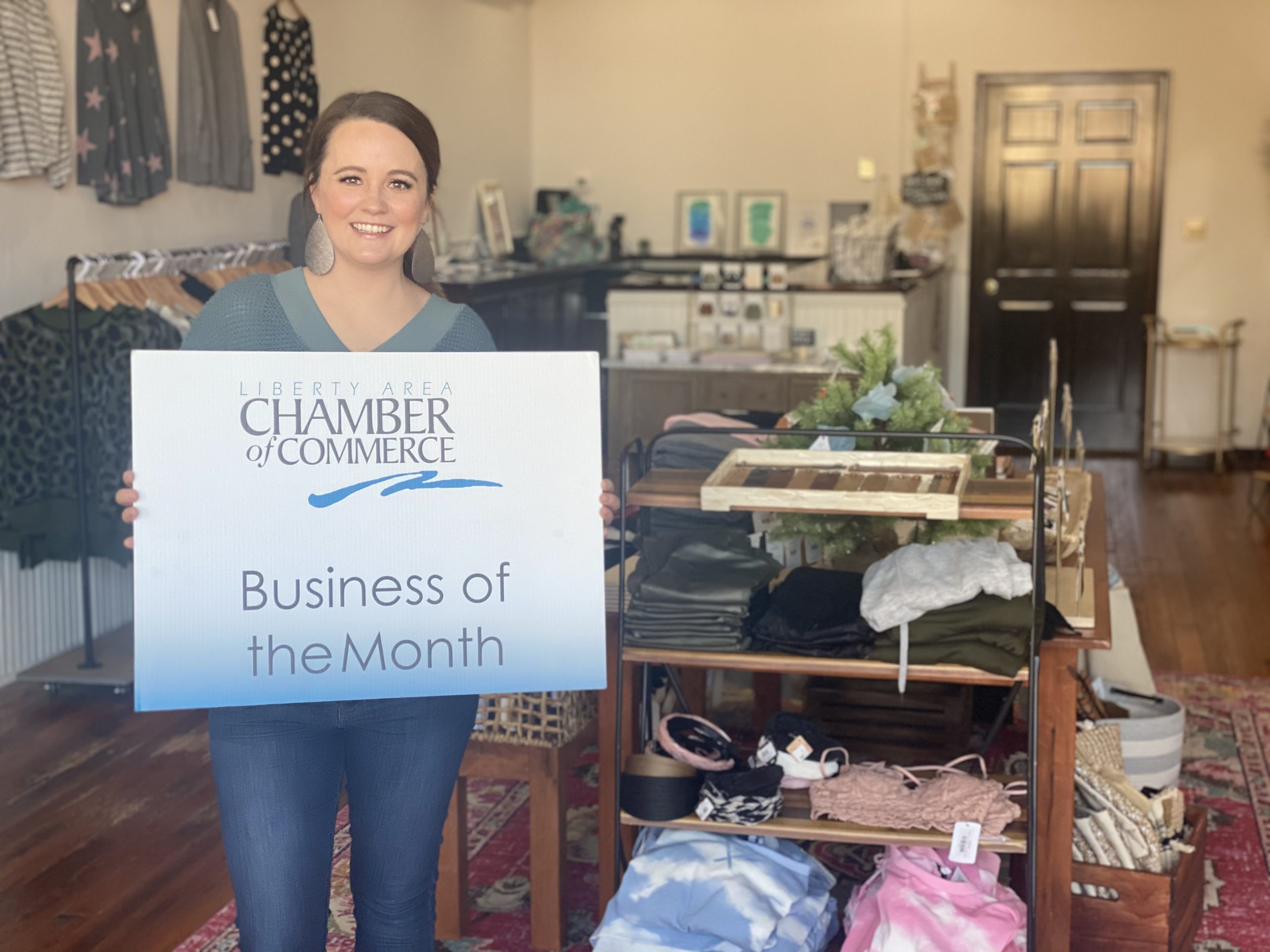 Freckled Lamb is a women's clothing boutique in Downtown Liberty. We are owned and operated by Mary Oyler. Mary started Freckled Lamb while staying at home with her son. She wanted an option for women that was trendy but also practical and comfortable for our busy lifestyles.
Freckled Lamb is just that!  You are going to look good while wearing our clothing but also feel amazing. We only order from the best brands that we know fit well and have the best fabrics. At Freckled Lamb, we celebrate bodies of all shapes and sizes and are here to help you fall in love with yourself.  We consider our Downtown Liberty store a getaway- a place where you can escape life (and even have a glass of wine) for just a little bit. You can shop with us in Downtown Liberty or online!
February 2021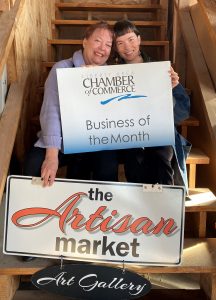 Artist Shawn Garland, owner of The Artisan Market moved to Liberty, from her hometown of Naples, Florida in 2004. She began her journey as an artist, studying fine art at the University of South Florida. She works primarily in Acrylics, she also enjoys creating multi-media pieces, wire sculpture and pyrography.
Shawn enjoys doing commissioned work and works with her clients to design the perfect piece of art for their space. For the past 25 years she has used her skills for Arts and Healing programs in hospitals and senior living facilities.  Shawn also teaches acrylic and watercolor painting to students of all ages. The Artisan Market is located in Historic Downtown Liberty.
March 2021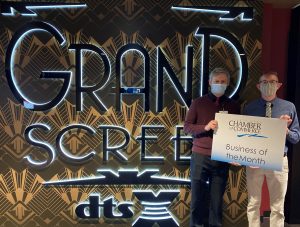 B&B Theatres is family-owned and -operated and has been since 1924. Headquartered out of Liberty, B&B is committed to five core values: family, fun, innovation, joy, and integrity.
B&B Theatres is proud to service Liberty, the Greater Kansas City Metro, and communities across the nation with cutting-edge entertainment options and a guest-centric approach to operations. The past eighteen months have been challenging for the theater industry, and B&B is grateful for a dedicated employee family and an incredible community of guests who have rallied to keep the magic of the movies alive and well. B&B Theatres looks forward to an incredible 2021 and to many more years of bringing exceptional entertainment to local families.
April 2021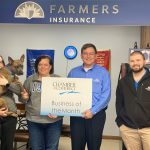 The Watt Agency was created in early 2018 when Jeff Watt and his daughter Jessica took over the Farmers Insurance office of Eric Grampp.  Since then, their office has grown in size and staff.  In May of last year, their office expanded and took over the former Rescue Me Thrift Store space.  The Watt Agency then became a training office for future agents. This is when Grant Baker joined us to begin his journey. In September of last year, Jeff's wife Megan joined the office, and their son began helping this Spring.
Jeff says, "We have always told our new customers 'Welcome to our family', and now we are truly a family office here to help our customers and our community.  Thank you for trusting our family to protect your family!"