January 2020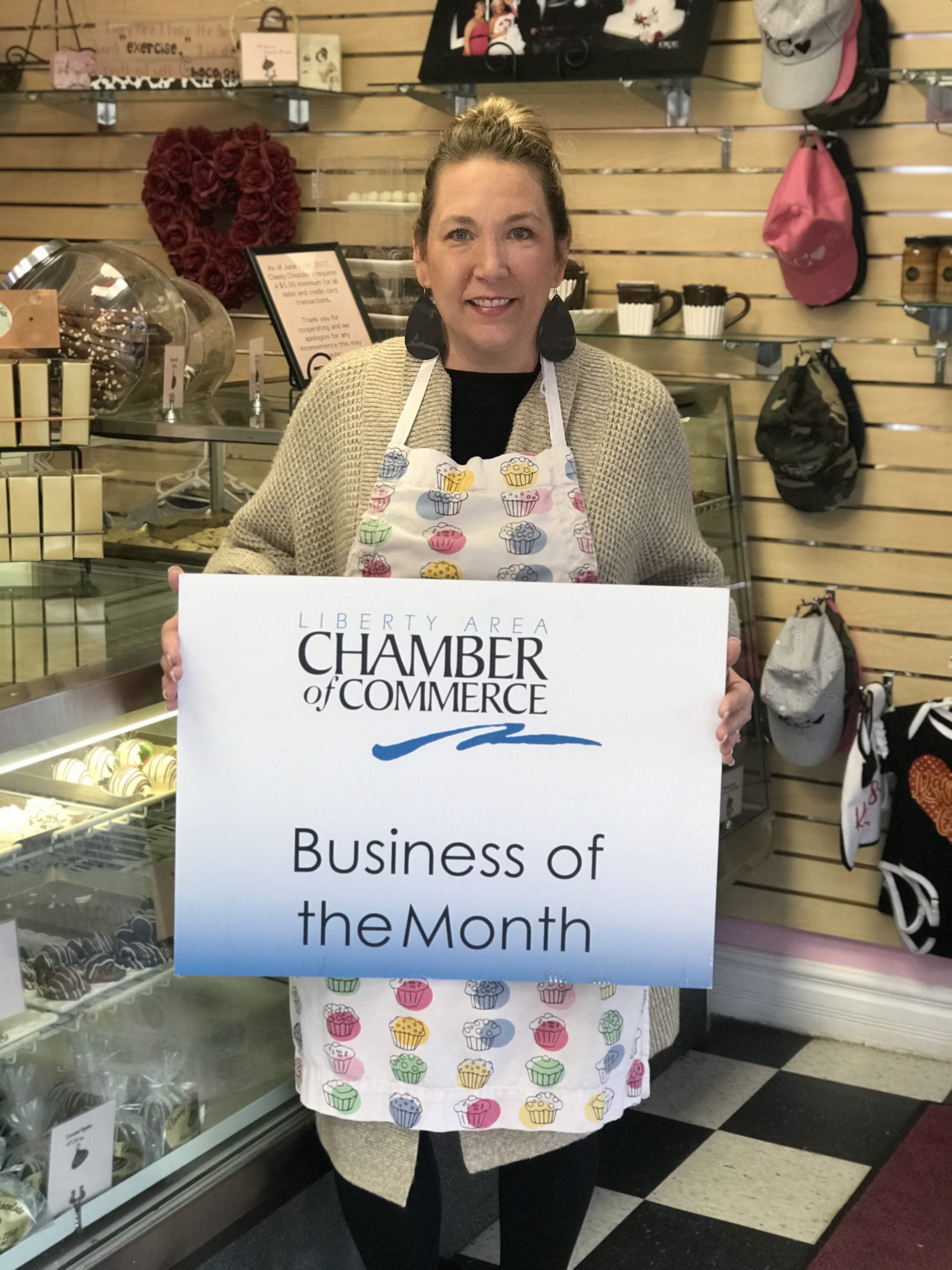 Classy Chocolate was founded, in March of 2005, by Shari & Andy Metcalfe and Darla & Fielding Staton.  Our goal, 15 years ago, was to serve yummy treats that are made with love at the store but have that homemade taste our mothers and grandmas taught us how to create.  The vision began with a chocolate-covered strawberry, and over the years, we have added different items and have changed a few things; but, our primary goal has never changed.  We take pride in our cookies, cakes, candies, and cinnamon rolls and hope that people enjoy eating our goodies as much as we love making them.
If you have questions or would like to place an order, call 816-781-2260 or check us out online. We appreciate all of our customers and look forward to seeing you soon.
February 2020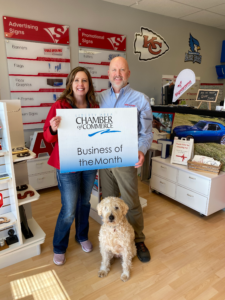 Signarama in Liberty is a local and veteran-owned and operated business serving you. They are dedicated to making wide format printing and custom signs available to everyone! From your kid's sports banner and decals to lighted channel letters on your storefront, they will listen to your vision and deliver. Friendly customer service sets them apart, and they're proud to have helped thousands in the greater Kansas City area grow their business or inspire their friends and family.
Visit them at 1005 Middlebrook Dr., call 816-429-6925, or request a quote for your idea by visiting us online.
March 2020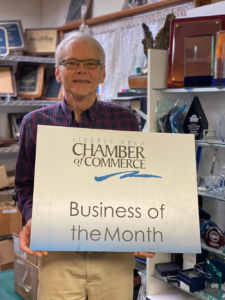 Mike has owned Personal Touch Engraving since 2002. He specializes in engraved products that are personalized to your specifications, including recognition awards, plaques, acrylic awards, specialty trophies, name badges, nameplates, and much more.  Personal Touch Engraving specializes in personal service, attention to detail, free estimates, and expedited delivery options.
They are located at 109 W. Franklin Street, Liberty, MO 64068. Call 816-781-1655 or visit their website for more information.
May 2020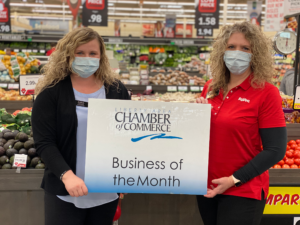 Hy-Vee is synonymous with quality, variety, convenience, healthy lifestyles, culinary expertise, and superior customer service.  Our slogan, "A Helpful Smile in Every Aisle" expresses the foundation of Hy-Vee's operating philosophy.
Stop by and see us today at 109 N. Blue Jay Drive, Liberty, MO 64068! Visit us online or call 816-792-3210.
June 2020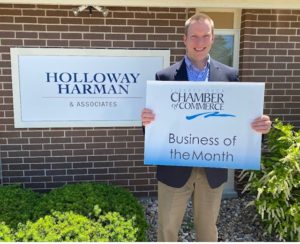 At Holloway Harman & Associates, we develop tailored portfolios and financial plans, seeking out opportunities from a global vantage point and factoring micro- and macroeconomic conditions to develop plans designed to sustain over the long term. Each strategy we employ is intended to balance growth with the appropriate level of risk while furthering your financial goals.
We are located at 9 Westowne Dr., Liberty, MO 64068 or visit us online, or call 816-781-0800.
July 2020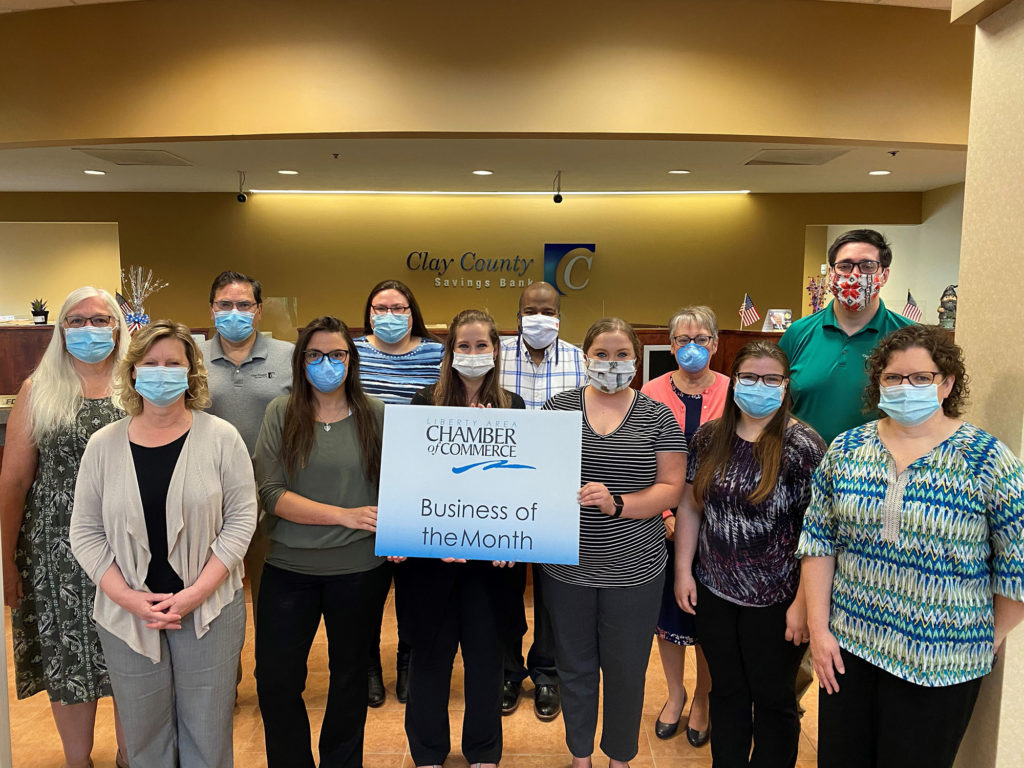 Clay County Savings Bank was founded March 28, 1922 and is a full service, independent community bank.  Last year we were named one of the Healthiest Banks in the U.S., according to Bauer Financial.  We have three convenient locations: our main office in Liberty, and full-service branch offices in Kearney and (north) Kansas City.  We offer a wide range of products and services, all aimed at helping our customers be successful in their financial goals.
Visit us online, or call 816-781-4500.
August 2020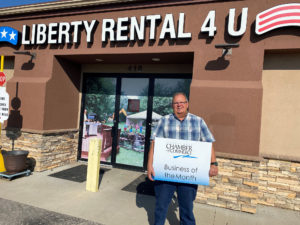 Liberty Rental 4 U, owned by DJ Jones, was established first as an independent U-Haul Rental Dealership in the spring of 2015. Our Official Grand Opening in May of 2017 showed our expanded inventory of Party and Event Rentals for your home or business, DIY Home Care and Improvement Equipment, Small Contractor Equipment, as well as the U-Haul Rentals.
Our showroom and rental operations are located at 410 N. Church Road in Liberty, Missouri, just north of Highway 152 and west of I-35.
Contact us at 816-792-9922, online, or via email at [email protected].
September 2020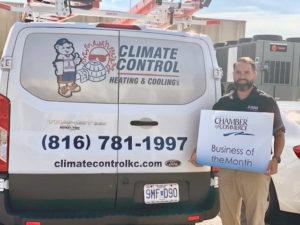 Climate Control Heating, Cooling, & Plumbing, is a family-owned and operated business located here in Liberty for the past 35 years. We offer a full range of heating, cooling, and plumbing services for both residential and commercial customers. We are proud to be a supporter of Liberty in many aspects and will continue to do so! We thank you for this opportunity to be represented by the Liberty Chamber and by Liberty as the business of the month! We truly believe, shop local & support local!
October 2020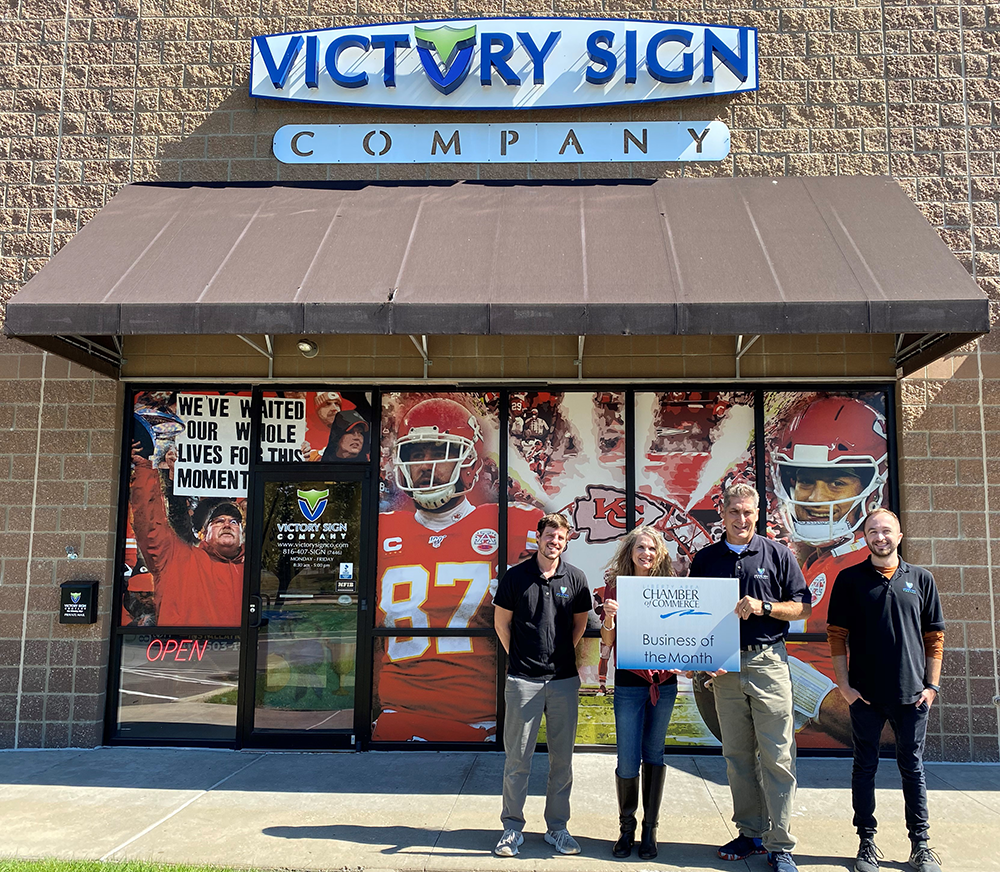 Launched in July 2012, Victory Sign Co. is a full-service sign and graphics company whose service extends throughout Kansas City's Northland, the Kansas City Metro area, and nationwide.
At Victory Sign Co., we are dedicated to creating high quality, custom signs and providing first class service for our clients. We have got a great team that loves what they do. We can produce a wide range of signage. Our favorite projects are Channel Letters (#1 style of business sign), Vehicle Graphics and Lobby Signs. We also produce all types of large format printing on vinyl, fabric, canvas, or paper. We have a special interest in signs for manufacturing facilities, multi-family housing, colleges/universities, churches, athletic events, livestock events and anything to benefit a child.
November 2020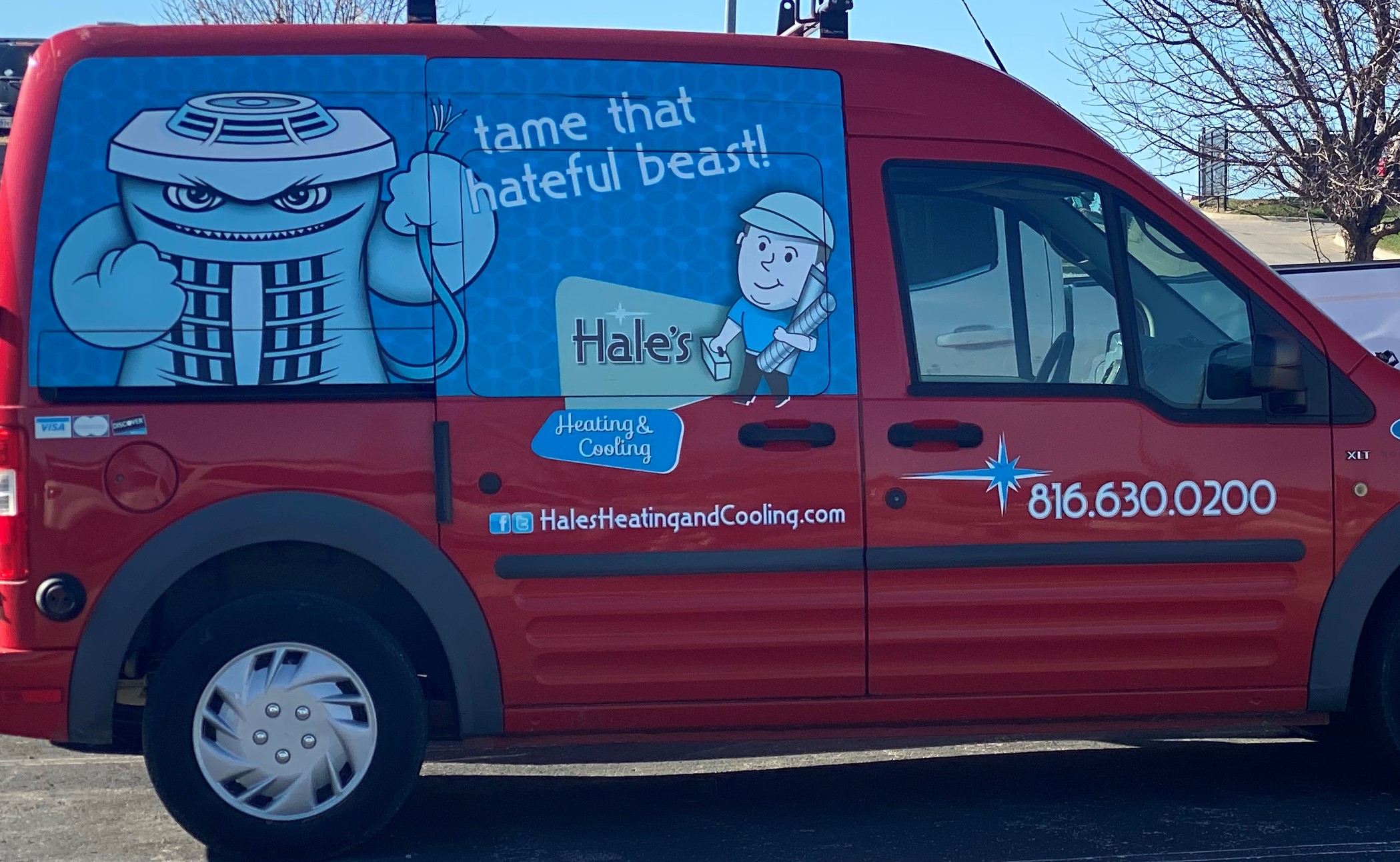 Hale's Heating & Cooling has been repairing, installing, and replacing air conditioners and furnaces for homeowners since 1975. We LOVE keeping people cool and cozy every single day of the year. It's just "what we do" and we do it well! Our Five Star Ratings let you know that when Hale's Heating & Cooling comes to your home, your worries are over. Hale's makes your comfort our priority.
Hale's Heating & Cooling makes it easy. Whether you're looking for residential or commercial HVAC, heating repair services, or an air conditioning tune-up, we've got you covered.
December 2020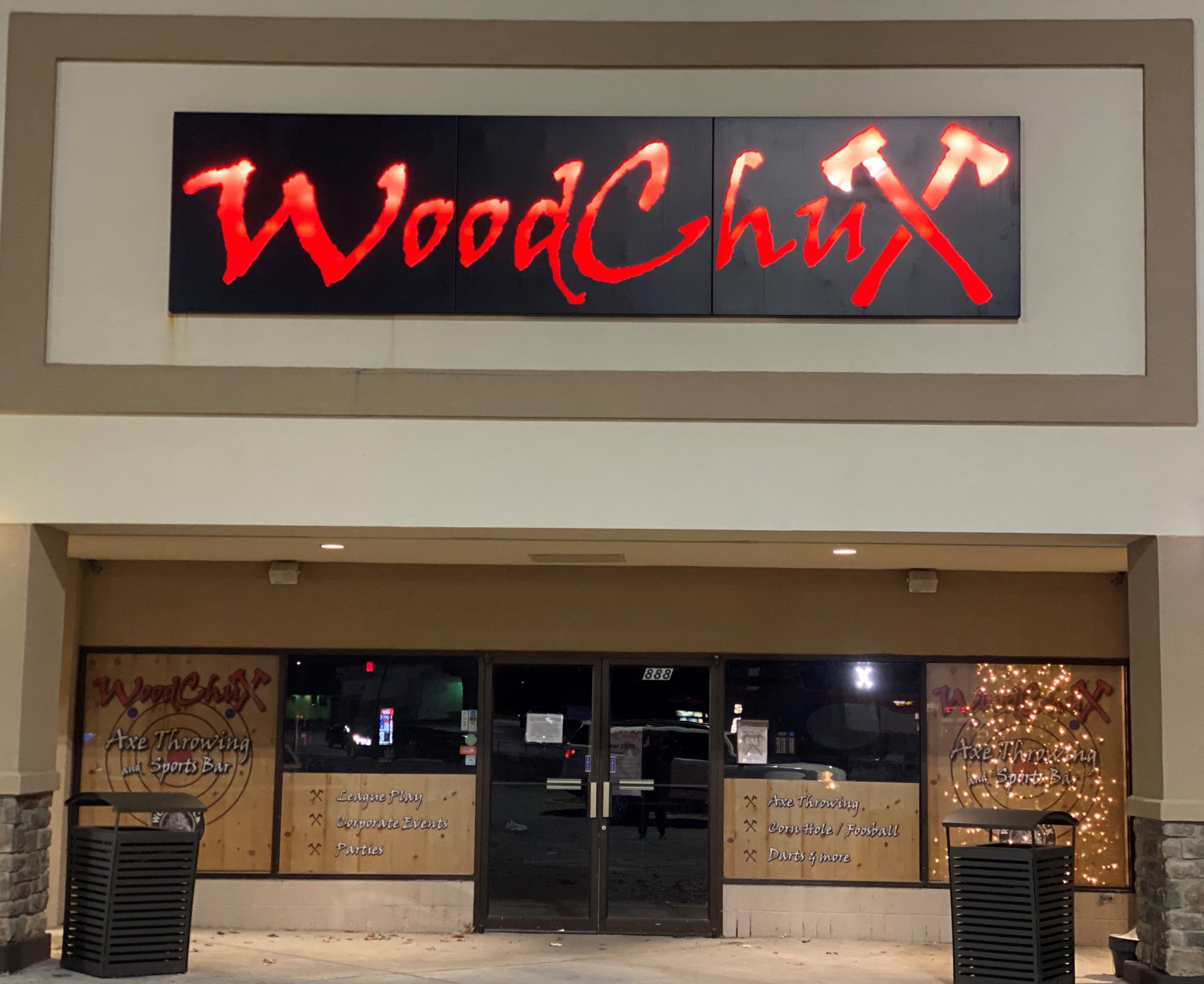 We are here for one purpose. To have a great time in a relaxed environment with family and friends, while learning and perfecting a skill you didn't know you have!
In addition to axe throwing our family-friendly entertainment destination also offers indoor cornhole, foosball, darts, and many more fun and interactive bar games. We have a lounge for relaxing, a bar for refueling, and a stage for live music and photo ops. Our facilities hold 120+ people comfortably and are fully convertible to host your next party or work event!