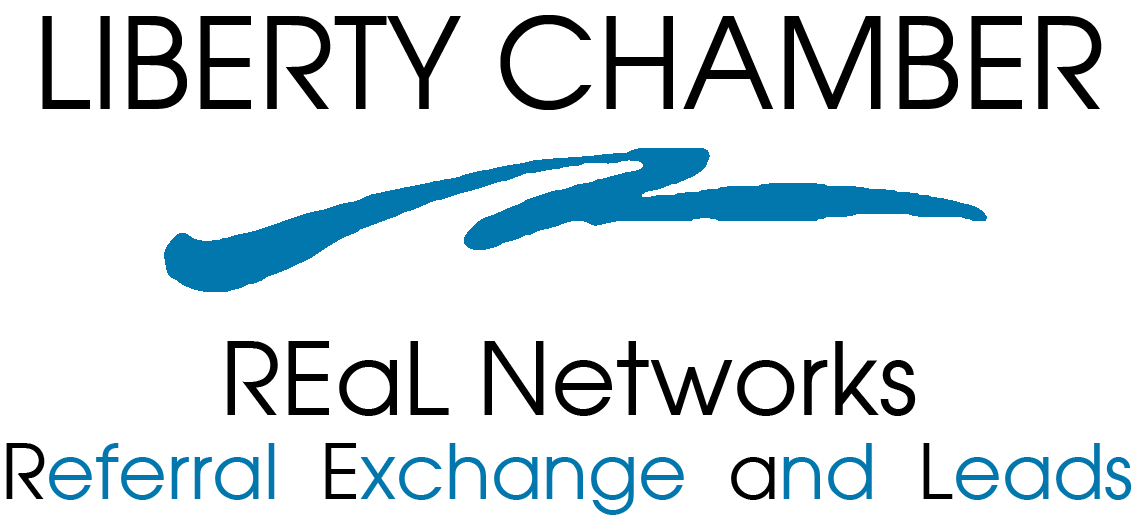 Building Economic Vitality – One Relationship At A Time
Participants attend to build relationships, exchange leads, and to educate others about their products and services.
What are REaL Networks? 
REaL Networks participation is available to Liberty Area Chamber of Commerce members in  good standing. The program was formed with the mission to generate business opportunities for our members through building and strengthening professional relationships in a non-competitive and mutually supportive environment consistently.
What are the benefits?
Member benefits include education, motivation, visibility, credibility, and accountability.
Can see an increase in profit
Learn how to pass and receive leads
Meet and develop strategic business partners
Gain exposure to like-minded professionals
Have access to the entire membership of the Liberty Area Chamber of Commerce
Participate in volunteer opportunities
Create lifetime connections
Low cost to join – $75 per year
REaL Networks offer opportunities that are:
without pressure
affordable
profitable
motivational
educational
full of business connections
relationship making
business development focused
at a central location
fun
Interested in becoming a REaL Networks member? Click below to find out how to become part of this exclusive program and join with other dedicated business professionals to increase your bottom line.