Welcome
We're so glad that you stopped by! Feel free to browse the Chamber's Website for all your Liberty area needs.  All Chamber members are listed, just search for who you are looking for.
On our website you can also join our monthly newsletter, see all the latest events and meetings & find information about our community.  As always, if you have any questions call us here at the Chamber office!
New this year- mobile bidding via BidPal!
The event is live, click the button below to start bidding.  You can also download the app from iTunes and the Google Play Store.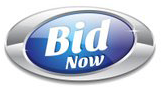 Monies raised through the auction are donated to the Liberty Community Scholarship Fund, which provides scholarships for graduating students of Liberty Public Schools.